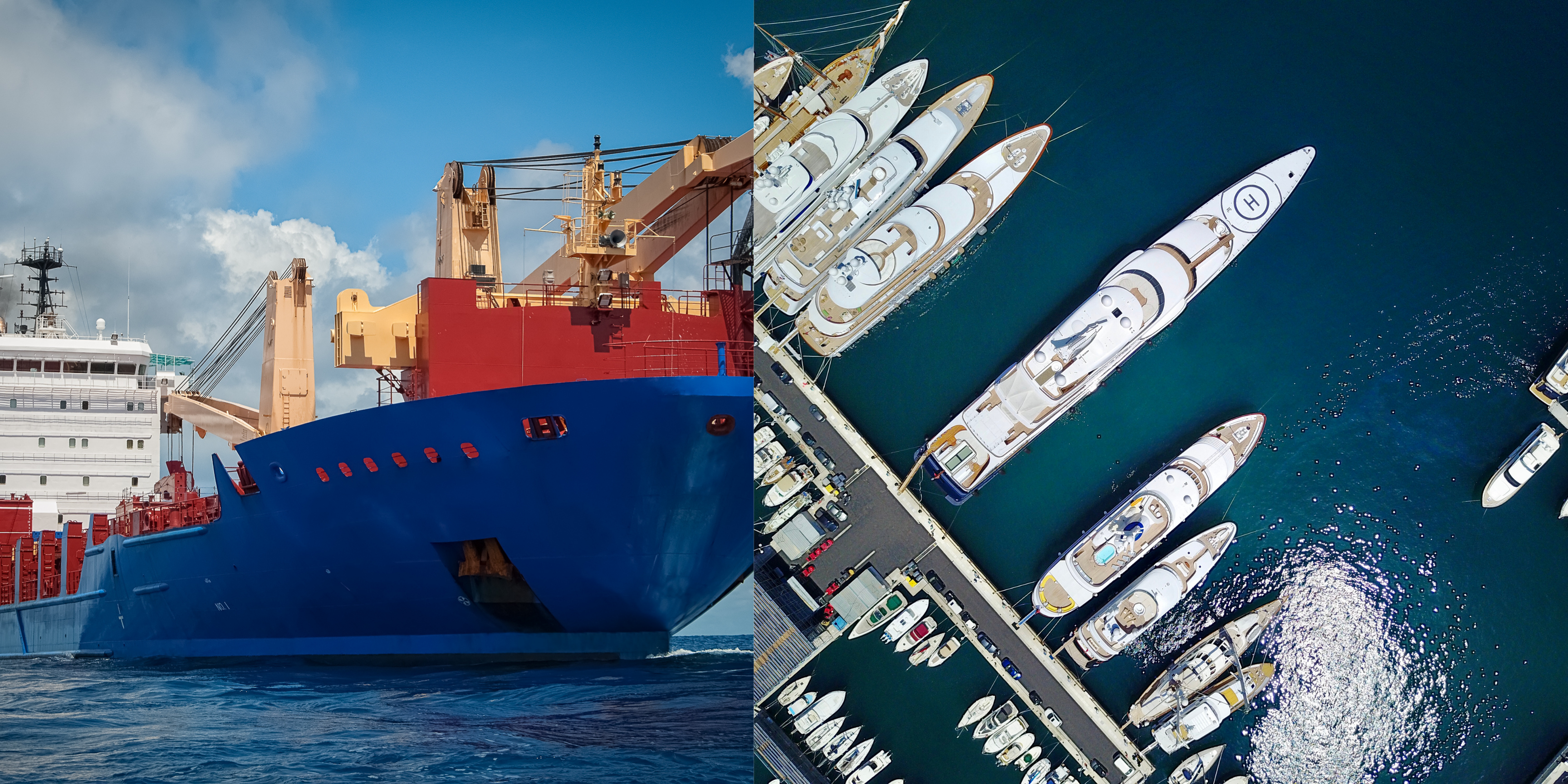 Staying connected at sea is more important now than ever before. There are an abundance1,2 of motivations to keep your vessel and crew connected on the water, from the efficiency of the work at hand to the welfare of those on board.
The Benefits to Staying Connected
Keeping your vessel connected allows you to not only communicate with those at port and on land, but it allows you to collect data over time which you can use to help optimize your processes, while also enabling real-time reporting.
From a crewman's perspective, connectivity while on-board allows for interaction with friends and family, providing an astounding morale boost that improves both worker satisfaction as well as performance. To add, this connectivity allows workers to take care of personal matters like online banking with ease. When crews can remain connected to their lives on land during their time at sea, they can maintain a healthy work-life balance and manage to stay away from home for longer periods without feeling the negative effects.
Solutions at Sea
Keeping your crew connected at sea doesn't need to be complicated. When a vessel is more than a kilometer away from shore, they can no longer reach cellular connections on land, and satellite options are very slow, very costly, and come with bandwidth limitations. However, cellular internet provides faster bandwidth, allowing more users to participate in that connection.
Mobile broadband solutions also provide flexibility to the IT staff who manage the connectivity on the vessel. This flexibility allows them to apply data volume limits, block certain sites, and share bandwidth among vessels. IT teams will be provided with alerts and notifications through email or SMS to update them on the status of their data consumption within their volume limits, as well as to notify them when service is being discontinued based on the limit that they have set.
Track Your Usage
When you apply cellular internet solutions to your vessel, you gain real-time visibility of data usage. The vessel manager or business unit can check how much data a particular vessel is using in real-time prior to the month end, or prior to a business event or investment in order to inform decisions. That information is available in real-time, whenever it is needed.
On the backend, at Evolution Data we are able to segment the vessels to provide a per-vessel usage report, allowing the business to better manage their spending in regards to their vessel connectivity investment.
Finding the Right Hardware for Your Vessel
A final piece to the puzzle of vessel connectivity is knowing what hardware will work effectively for your particular situation. Having the right hardware to do the job is crucial, which is why we provide consultation regarding hardware options as well as procurement if needed.
Whether you need multiple radios, multiple connectivity points, multiple providers, or any other specialized connectivity solution, we can create the solutions that will work for your particular vessel. Connectivity through multiple carriers via the use of multiple SIM cards is one method to provide supplementary connectivity, ensuring that you always achieve a strong connection on the waters, wherever you are in North America. Simply inform us of your priorities in a connectivity service, and we will ensure that those needs are met.
We have the right solutions for our customers when it comes to vessel connectivity. We have the flexibility to meet your particular needs in keeping your crew connected while on the move, and we help to ensure that you can reliably and successfully complete your work for your customers and maintain a high level of satisfaction among your crew. For more information or to contact us regarding your vessel connectivity needs, contact our team today!